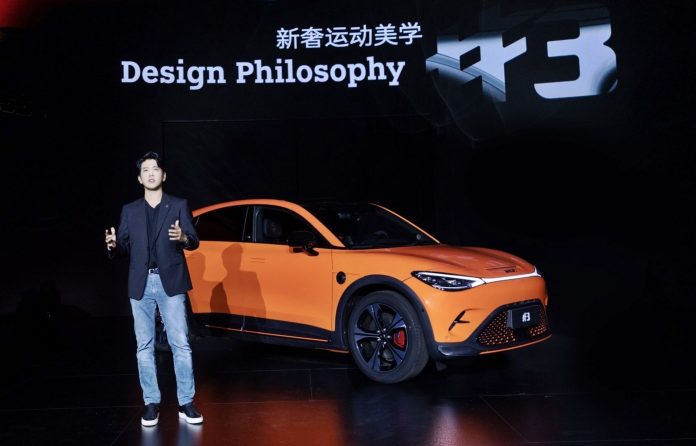 Malaysia will be among the first Asian markets (outside China) to get the smart #1 later in the year when PRO-NET starts selling it. The #1 is just the first of a range of models from smart – a joint venture between Mercedes-Benz and Geely. Next in line will be the #3 which has been presented for the first time at Auto Shanghai 2023 today.
Where the #1 is a SUV, the #3 is a SUV coupe, a sleeker derivative for those who prefer a sportier image. Mercedes-Benz Design has the responsibility for the exterior and interior of the smart models, while Geely provides the Sustainable Experience Architecture (SEA) modular platform engineered specifically for EVs.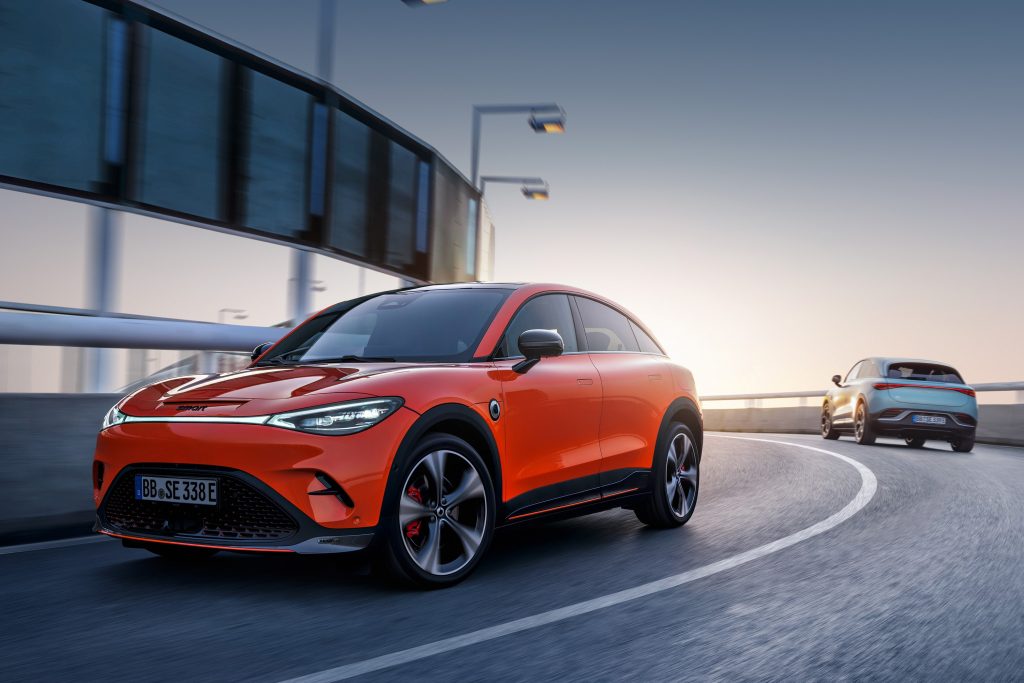 With the fully electric #3, smart remains true to its original pioneering vision of exploring the best solutions for future urban mobility. The design is defined by seamless, smooth lines and athletic curves, aimed at enhancing its aerodynamic performance.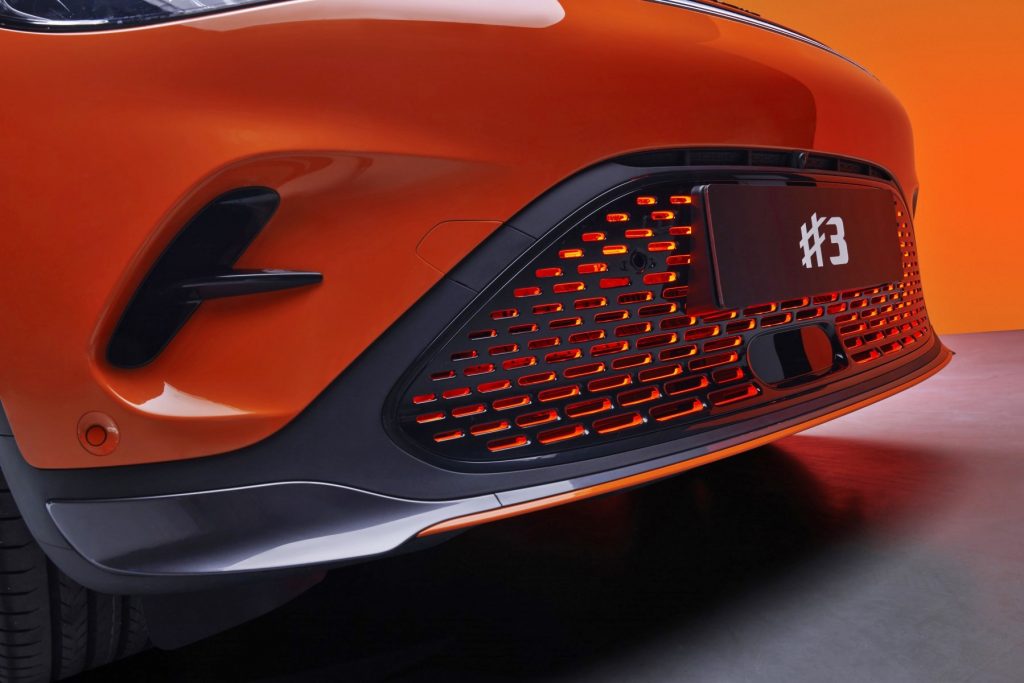 At the front, slimmed down CyberSparks LED headlights are paired with a distinctive 'shark nose' and A-shape wide grille. On the sides, the prominent two-tone roof meets the smooth, continuous e-line that connects the A-pillar and C-pillar, creating an elegant sporty silhouette.
The spoiler, C-pillar and the rear fender combine with the bumper to create a modern curvature, while taillights with pixelated elements enhance the vehicle's premium feel.
Inside, the cabin has a sporty ambience with circular shapes evocative of turbine intakes, embedding voluminous elements throughout the calm and stylish architecture. The sculpted dashboard flows seamlessly into a high console with a 12.8-inch elevated central screen. The infotainment system, a key element in connectivity, is equipped with a 13-speaker Beats Soundsystem.
The combination of natural light from the halo roof and artificial illumination from multi-coloured ambient lighting further enhances the airy interior atmosphere. Thanks to a longer wheelbase, the #3 offers an even more spacious interior.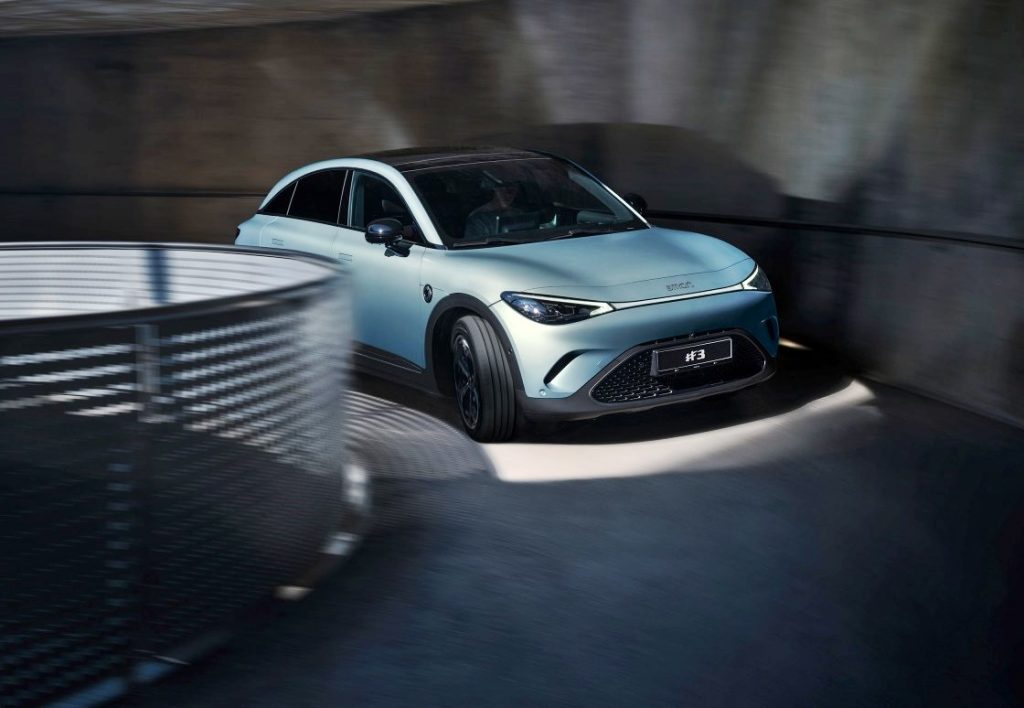 The #3 will also be presented at Germany's IAA event in September before being launched in various European markets early next year. Malaysia would, of course, also be getting it in due course as a complement to the #1.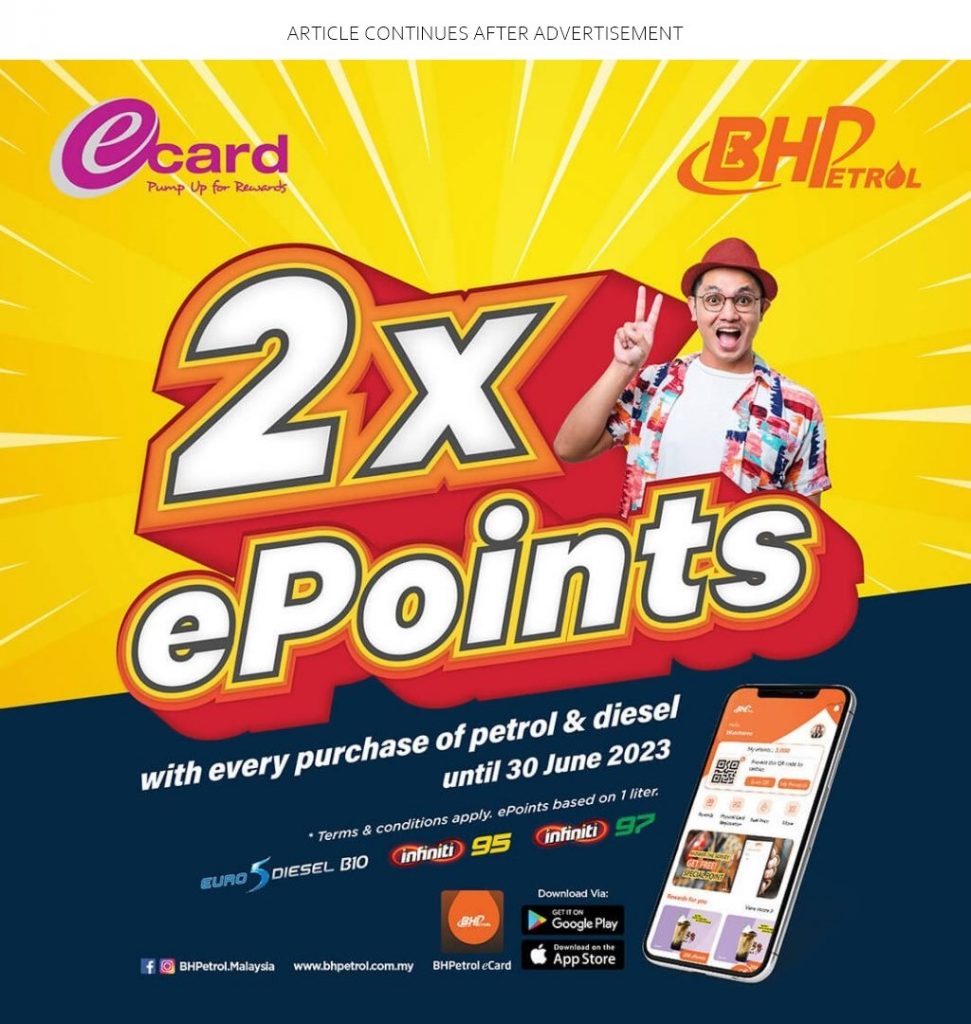 "We are proud to finally present our first-ever sports utility coupe to the world. As an all-electric pioneer, smart is committed to uncompromising quality of experience and interactions. Our goal has always been to address the multifaceted and changing needs for mobility. Therefore, smart will keep on expanding its product family to offer a variety of cars that optimally suit different customer groups and lifestyles," said Dirk Adelmann, CEO of smart Europe.