The ban on foreigners driving trailer lorries is a controversial topic as some may argue that it is necessary to protect the safety of our roads, while others believe it is discriminatory and unfair.
Those in favour of the ban argue that foreign drivers may not be familiar with local traffic laws and road conditions, which could lead to accidents. Additionally, they claim that foreign drivers may not have the same level of training or experience as local drivers, which could also pose a risk.
Some quarters say the decision to ban foreigners from driving trailer lorries should be based on objective data about accident rates and driver qualifications.
Based on the current road accident statistics, Malaysian Road and Transportation Safety Association (MRTSA) chairman Nik Salim Nik Salleh urged that the government step up efforts to address road safety issues, particularly those involving locals.
"The MRTSA supports the government's stance on this matter because allowing foreigners to drive will create additional risks to road safety in the country. In fact, allowing the foreigners to drive trailer lorries or any commercial vehicles will also affect the job opportunities for the locals in the sector," he said.
In addition to that, Alliance for Safe Community chairman Tan Sri Lee Lam Thye noted that among the causes of accidents involving trailer lorries are the drivers' bullying behaviour and dangerous driving attitude. Other causes are low levels of road safety awareness and carrying excessive loads.
He also mentioned that in order to reduce the number of road accidents involving heavy vehicles, companies should be providing ongoing training and ensure that all trailer drivers improve their driving skills.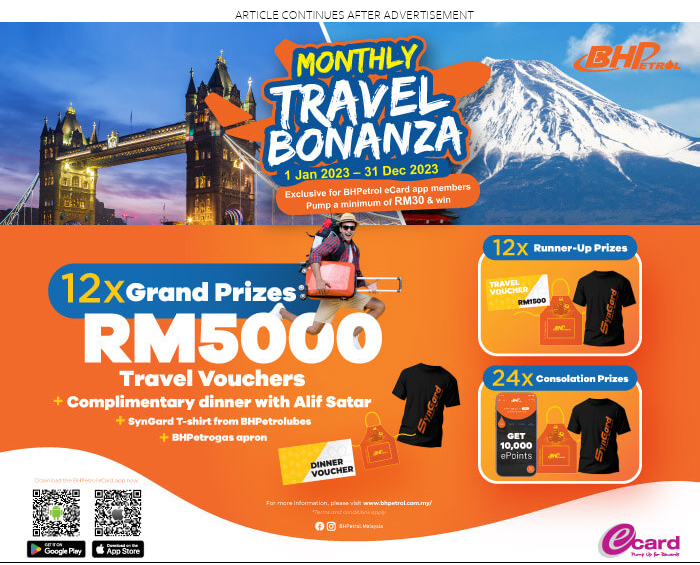 According to Transport Minister Anthony Loke, foreigners will not be permitted to drive trailer lorries despite pressure from the industry to allow them to do so in order to tackle driver shortage issues.
"We want to train drivers who work in the port area so that they can apply for this licence, in addition to a Good Driver Licence (GDL). That will give them the option to be haulier drivers," said Loke at a press conference after chairing the National Logistics Task Force (NLTF) meeting on Tuesday (April 11).
According to data on the country's haulage for 2022, there were 766 haulage companies with 16,465 prime movers and 61,616 trailers, while the number of drivers was 12,326.