While Toyota has expressed a view that suggests it will not stop producing internal combustion engines so quickly – to provide customers with greater choice and not leave any customer behind – it is no less committed to electrification of its products in the quest to achieve carbon neutrality. As a pioneer in hybrid electric vehicle (HEV) technology, having introduced the first mass-produced car with a hybrid powertrain in the late 1990s, the carmaker has naturally been promoting the technology which also contributes to reducing toxic exhaust emissions and fuel consumption.
Long history of EV developments
However, in the longer term, fully electric vehicles are going to become mainstream products, beginning with battery electric vehicles (BEVs) and progressing to fuel cell electric vehicles (FCEVs). In fact, the company has an EV development division since 1992 and an early production EV that went on sale in 1996 was the RAV4 EV, Today, besides a wide range of HEVs, Toyota already offers BEVs and even FCEVs, the latter now in the second generation with the Mirai.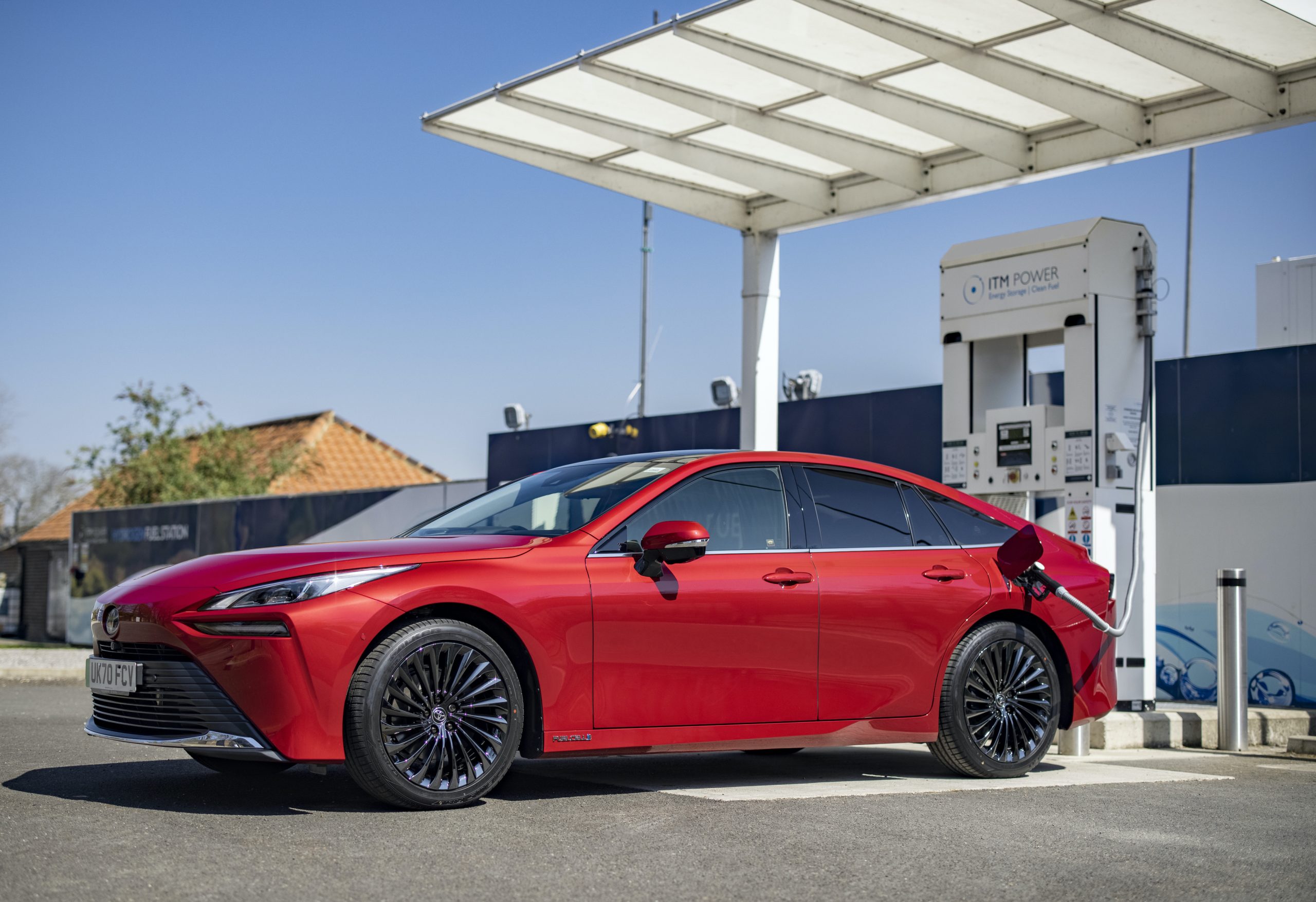 The crucial technology
Battery technology is obviously crucial for every carmaker and Toyota will invest greatly in R&D for this area as well as in the supply system. The carmaker has had a subsidiary fully involved in battery development and manufacturing and has aimed to bring about cost reduction of at least 50% per vehicle during this decade. At the same time, safety, longer service life and high quality will be advanced.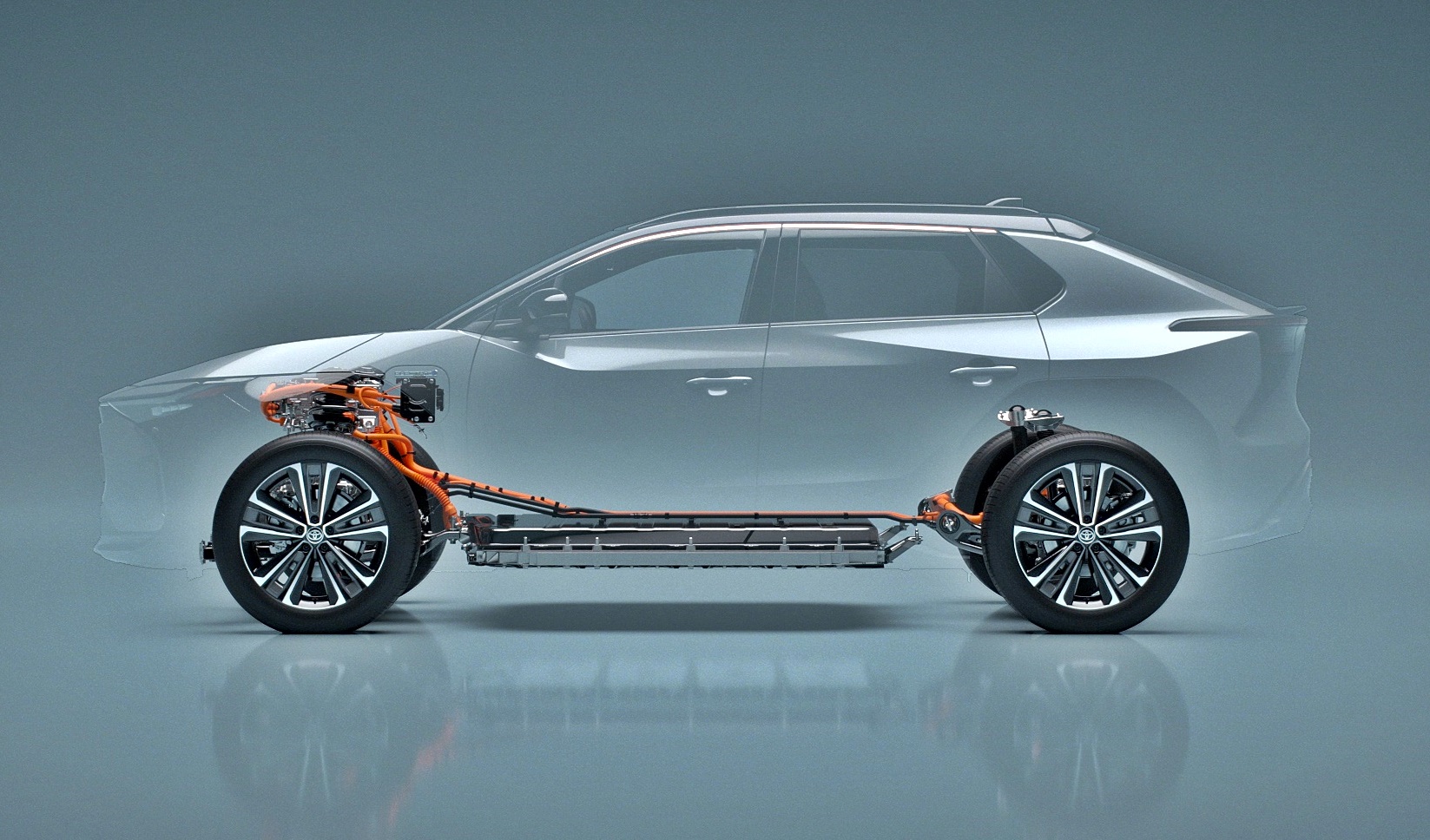 "Over the past 26 years, we have invested nearly 1 trillion yen and produced more than 19 million batteries. We believe that our accumulated experience is an asset that gives us a competitive edge. Going forward, we will increase our new investment in batteries from the 1.5 trillion yen announced in September to 2 trillion yen, aiming to realize even more-advanced, high-quality, and affordable batteries," said Akio Toyoda, President of Toyota Motor Corporation, at a press conference in Tokyo this afternoon.
Sales volume of BEVs raised
Besides outlining the company's BEV strategies, Mr. Toyoda also revealed 16 Toyota and Lexus BEV models that it is readying for market launch, starting with the Toyota bZ4X which has already had been shown in production form and will begin sales in 2022. By 2030, the company is going to roll out 30 BEV models and is anticipating sales of 3.5 million BEVs globally. This is an increase of 75% on the previous annual sales projection of 2 million BEVs mentioned in May this year. The Lexus brand aims to have BEVs, which will be in every segment, account for 100% of the total sales in Europe, North America, and China by 2030.
In this diversified and uncharted era, it is important to flexibly change the type and quantity of products produced while keeping an eye on market trends. At the same time, energy plays a critical role in achieving carbon neutrality. For this reason, Toyota wants to provide a diversified range of carbon-neutral options to meet whatever might be the needs and situations in every country and region.
Markets and customers decide
"It is not us but local markets and our customers who decide which options to choose. As for why we try to keep so many options, in terms of business management, one might think it would be more efficient to focus on fewer choices. However, we believe that quickly adapting to changes in the future is more important than trying to predict the future, which is uncertain. That is why we want to keep options available for our customers until the right path is clear," said Mr. Toyoda.
Toyota: "No customer is left behind" in quest for carbon neutrality